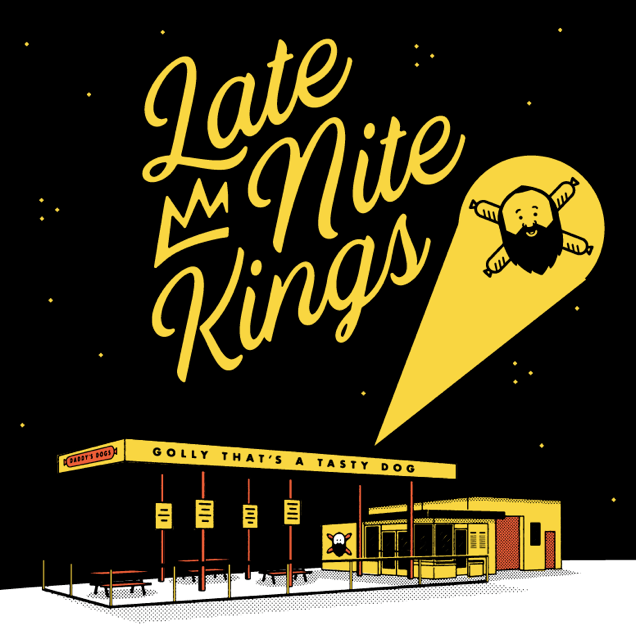 NOW OPEN AT
5205 CENTENNIAL BLVD
VISIT OUR NEW PERMANENT LOCATION IN THE NATIONS.
GOURMET HOT DOGS!?
You've seen us on the streets, and now you've found us on the web! We're THE gourmet hot dog company in Nashville, TN; Only serving the best and biggest all-beef hotdogs with fresh, local made buns and our own generous toppings.
We're making the right choice an easy choice: So whether it's late night food you're after nearby, or making a statement with your office and event catering choices, Big Daddy and his friends are here to help. Because a dog is always the way to a persons heart.